Solace
Online voices are loud. Everyone wants to be heard. 20 people going 'live' at the same time.
With this piece I was thinking of the idea of travel. Not only physically traveling but also how our tradition, objects and language move around and travel with us.

The piece consists out of 3 screens showing videos in slow motion that resembles colorfield paintings. Sound is a constant white noise. In the second minute you hear a group of people joyfully singing in Papiamentu.

Flying creates time for reflection and meditation. There are no distraction, we are being forced to sit still.

Stillness. Reflection. Experience.

Space for spiritual solace.


Video Installation with sound
16'30"
2020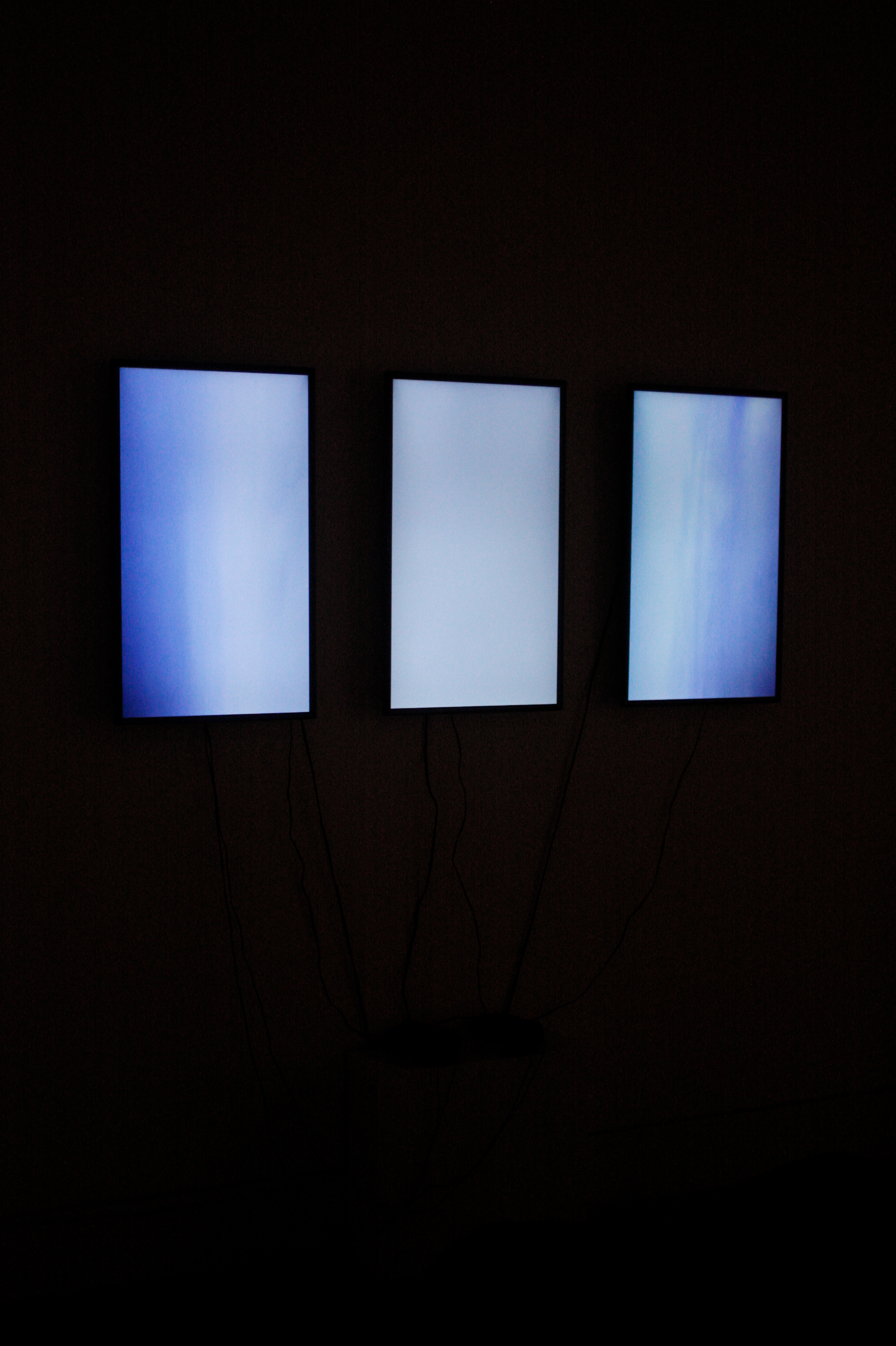 Installation view: Against the Grain, Southwark Park Galleries, London, 2020